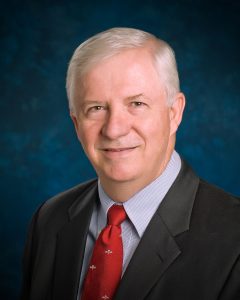 Ralph's vision and personal leadership as the principal catalyst for the creation of the Asphalt Institute Foundation (AIF) is undeniable. What began as exploratory meetings in June of 2013 among a small group; Ralph Shirts, Bill Thorpe, Corky Bailey, Greg Malarkey, and Tom Bertsch – progressed to include others including Dave Blackburn, Seth Hankowski and Charlie Potts. Ralph included a broad range of individuals to gather diverse perspectives and to learn from the experience of other foundations such as NAPA's Research and Education Foundation and ASCE's Foundation. It was soon decided that the mission of the AI Foundation would be to conduct strategic research and educational activities that are designed to advance and improve the liquid asphalt industry.
The Foundation received its incorporation on June 4, 2014, under IRS Code 501(c)3 as a nonprofit public charity. The first Board Meeting was held in Boston, Massachusetts on August 15, 2014, and consisted of Board Members Ralph Shirts (as Chair), Greg Malarkey (Vice Chair), Randy Christian, Seth Hankowski, Charles Reilly, Bill Thorpe, and Tom Bertsch as Treasurer.
Ralph also led the AIF Development Committee from inception as its Chair and proved instrumental in leading by example in this role. His efforts had direct bearing on the foundation's large initial gifts from Malarkey Roofing Products and ExxonMobil. He also envisioned, and brought to reality, the AIF Brick by Brick campaign offering a vehicle for both corporate and individual gifts to the foundation. Those contributions were memorialized in the AIF Courtyard, which was dedicated on October 9, 2019, as part of the Institute's Homecoming Celebration in their centennial anniversary year.
In retirement, Ralph continues his passion for the foundation and its long-term mission by continuing to serve in leadership roles and freely giving of his time and personal gifts.